Stimulus Stalled, Big Tech Rules and Oil Falls – What's up in Markets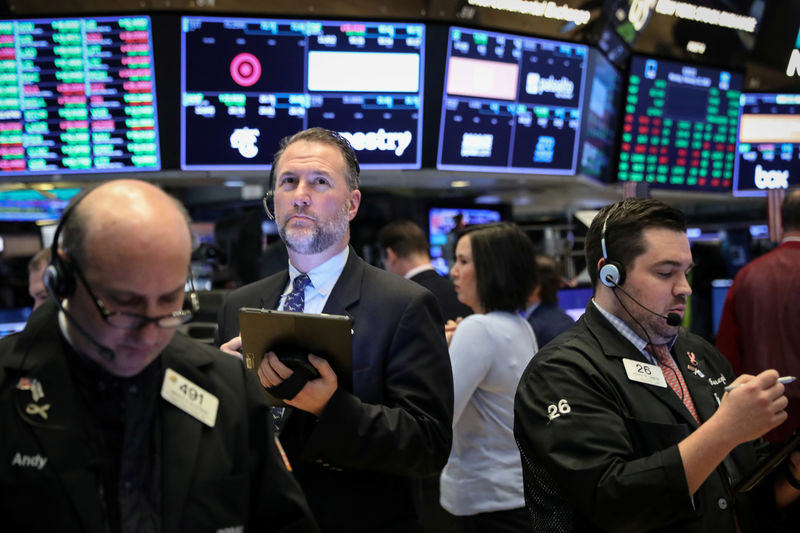 Stimulus talks remain deadlocked as Amy Coney Barrett's confirmation hearings take center stage. Europe plots new regulations for Big Tech, China stops the yuan's rally and oil falls as Norway's strike ends and Hurricane Delta passes. Here's what you need to know in financial markets on Monday, October 12th.
1. Stimulus stalls as ACB hearings begin
Talks between House Democrats and the Trump administration on a package of economic relief measures remained deadlocked over the weekend, making it less and less likely that a deal can be found before the election.
The stimulus talks are now having to fight for limited political resources with the confirmation hearings for Amy Coney Barratt, President Trump's pick to fill the vacant seat on the Supreme Court.
White House economic advisor Larry Ludlow told CBS at the weekend that "I don't think the recovery is dependent on it."
Investors now appear to be betting more on a stimulus package being passed in January under a new administration.
2. Europe plots new move against Big Tech
The European Union is drawing up a list of Big Tech companies that it intends to subject to increased regulation, to stop them abusing their market power, according to the Financial Times.
The report suggests a new line of attack on the big Internet platforms, aimed at curbing their power without having to prove that they have broken existing laws. The change of tack comes after Europe's top court struck down a landmark ruling against Apple (NASDAQ:AAPL) by the European Commission's antitrust directorate general.
According to the FT, the new rules will force companies such as Apple, Facebook (NASDAQ:FB) and Google (NASDAQ:GOOGL) to share data with rivals and oblige them to be more transparent on how they gather information.
"Big platforms are invasive, they pay little tax and they destroy competition. This is not the internet we wanted," it quoted one official involved as saying.
3. Stocks set for mixed opening
U.S. stock markets are set to open mixed, with modest losses in the Dow and marked gains in tech stocks.
By 6:20 AM ET (1020 GMT), Dow futures were down 17 points, or 0.1%, while S&P 500 futures were up 0.3% and Nasdaq futures were up 1.1%.
Stocks in focus later are likely to include Apple, whose iPhone launch event takes place on Tuesday.
Airline and other travel stock may also get a lift from weekend reports that the U.S. and U.K. aim to lighten quarantine requirements for transatlantic travelers in time for the holiday season.
4. China moves to stop yuan rally
China moved to put the brakes on the yuan's rally by lightening restrictions on betting against the currency.
The People's Bank of China said on Saturday that, as of today, banks no longer need to deposit 20% of their sales when trading currency forwards denominated in U.S. dollars for clients.
The yuan hit a 17-month high against the dollar on Friday, after completing its strongest quarterly performance in 12 years. That was part of an overall move lower by the dollar that has only reversed a little in weekend trading.
5. Oil falls as supply constraints ease
Oil prices fell as Norwegian offshore workers ended a strike that had threatened to take a quarter of the country's output offline, while producers in the Gulf of Mexico also tentatively restarted production as Hurricane Delta moved inland.
More downward pressure on prices came from the news that war-torn Libya had restarted production at its biggest field, El Sharara, which produces up to 300,000 barrels a day. Actual output is likely to be much less in the coming days, however.
By 6:20 AM ET, U.S. crude futures were down 1.5% at $39.97 a barrel, while Brent futures were down 1.3% at $42.28 a barrel
(Source:Investing.com – Stock Market Quotes & Financial News)