Oil Up With Hopes of Production Cuts, But Oversupply Dilemma Remains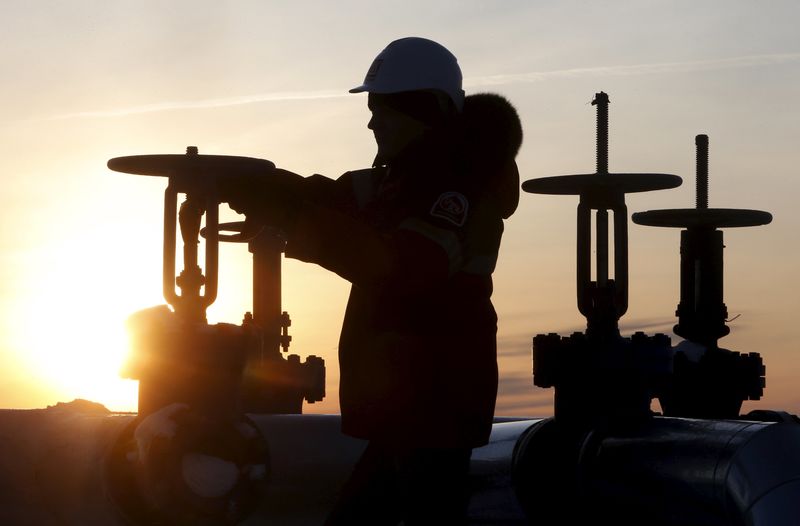 Oil prices were up on Friday morning in Asia after jumping nearly 20% during the previous session.
Brent oil futures rose 0.32% to $21.89 by 9:30 PM ET (2:30 AM GMT) and WTI futures jumped 3.33% to $17.05.
During the previous session, President Donald Trump's threat to "destroy" any Iranian gunboats that harass American ships in oil-rich Persian Gulf waters on Wednesday continued to buoy prices.
There were also hopes that producers would cut production with oil prices at historic lows as regulators in the state of Oklahoma said overnight that they would work with producers to shut wells without taking away leases.
Bjornar Tonhaugen, head of oil markets at Rystad Energy, told CNBC that Oklahoma's statement was "a relief for producers that want to cut some output but were hesitating due to regulatory consequences."
But other investors worrried about the ongoing supply glut as storage spaces rapidly run out, and there are no signs of recovery in the demand cut caused by the COVID-19 pandemic.
"The ultimate complication is that storing oil costs money, and storage facilities aren't unlimited," Howard Marks, co-founder of Oaktree Capital Management, told CNBC.
Also, as the June WTI contract nears expiration on May 19, there are worries of another plunge, with May contract's historic plunge into negative territory still fresh in investors' memories.
"June could see storage tanks struggling to come off highs, in which case the days leading to expiry next month could see yet another squeeze," Francesco Martoccia, senior associate in commodity research at Citi, said in a note.
But Tonhaugen warned that until demand recovers any gains could be short term, as supply is only one part of oversupply's dilemma.
"The only concrete development that could give prices a boost that can last is either a rebound in demand, when lockdowns are scrapped and industrial activity ramps up, or a generous and unprecedented production cut, in addition to what OPEC+ decided," he said.
(Source:Investing.com – Stock Market Quotes & Financial News)