Oil Up as Investors Process Unexpected Saudi Announcement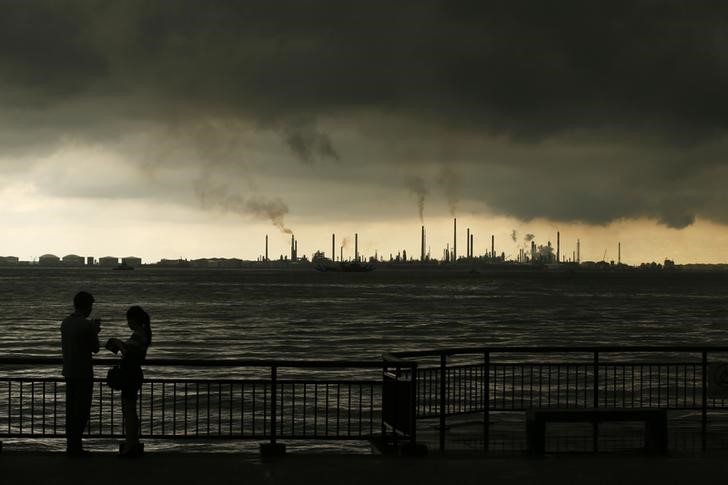 -Oil was up on Tuesday morning in Asia, slowly gaining back some of its losses from the previous session, as investors digest Saudi Arabia's unexpected U-turn on production cuts.
Saudi Energy Minister Prince Abdulaziz bin Salman told a news conference overnight that Saudi Arabia, as well as Kuwait and the United Arab Emirates, would not continue an additional production cut of 1.18 million bpd from July.
The cut was in addition to the 9.7 million bpd cut pledged by OPEC+ in April.
Meanwhile, Saudi Arabia's Aramco (SE:2222) increased it oil prices for July exports by the most in 20 years earlier in June, expected to hit Asian buyers the hardest.
Brent oil futures rose 1.18% to $41.30 by 9:54 PM ET (2:54 AM GMT) and WTI futures jumped 1.23% to $38.66.
Both futures tumbled over 3% during the previous session after the Saudi announcement.
"It would be too good to be true to have a total of nearly 11 million bpd in voluntary cuts extended for a month at times when we see supply deficits," Bjornar Tonhaugen at Rystad Energy told CNBC.
Some investors were looking to inventory figures, to be released by the American Petroleum Institute (API) later in the day and the Energy Information Administration (EIA) on Wednesday.
Both institutions estimated surprise draws in crude oil supply for the week ended May 29 during the previous week.
"U.S. inventory numbers could again be influential this week, particularly any evidence of shale producers springing back into action," Michael McCarthy, chief market strategist at CMC Markets Asia Pacific, told Bloomberg.
(Source:Investing.com – Stock Market Quotes & Financial News)