Oil Ticks Up Despite Big Build in U.S. Inventories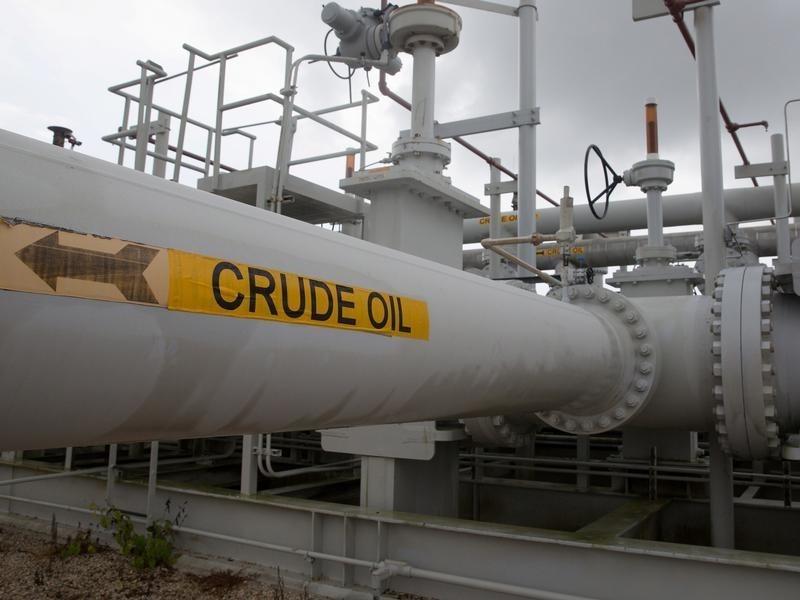 -Oil prices were modestly up on Thursday morning in Asia even after a surprise jump in crude inventories in the U.S. that saw prices fall from four-month highs in New York on Wednesday.
The U.S. Energy Information Administration (EIA) reported a big build in crude oil inventories of 4.892 million barrels, far in excess of the forecasted draw of 2.088 million barrels.
"Normally inventories of fuel would be heavily drawn upon, but the surge in COVID-19 case numbers has stymied the recovery," ANZ said in a note. Demand is usually at its peak during the U.S. summer driving season.
Brent oil futures rose 0.14% to $44.35 by 11:23 PM ET (4:23 AM GMT) and WTI futures rose 0.12% to $41.95.
The COVID-19 pandemic continues to keep economic activity and oil consumption in check. The number of cases globally has topped the 15 million mark while the U.S. state of California overtook New York to become the U.S. state with the most confirmed cases and deaths in Texas also reached a new high.
Tensions between the China and U.S. have not helped investor confidence in future economic growth. Ratcheting up tensions, the U.S. ordered China close its consulate in Houston, Texas, by Friday. U.S. Secretary of State Mike Pompeo said the decision was taken because of China's intellectual property theft. China's foreign ministry condemned the move, calling it a "political provocation" on Twitter.
(Source:Investing.com – Stock Market Quotes & Financial News)