Oil Mixed on Back of Looming WTI June Contract Expiry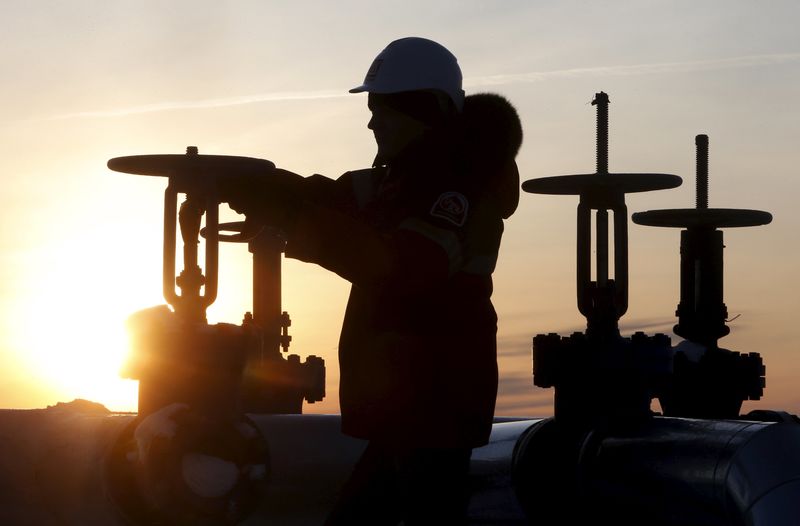 -Oil was mixed on Tuesday morning, the last day of trading for the WTI futures June contract in Asia.
Brent oil futures dropped 0.65% to $35.25 by 9:45 PM ET (2:45 AM GMT) while WTI futures were up 1.80% to $32.22.
WTI futures jumped more than 8% during the previous session.
Investors are nervously waiting and preparing for a potential re-run of the last trading day of the May contract, when prices touched negative territory for the first time since records were kept.
Since then, demand has improved with some countries loosening lockdowns to curb the COVID-19 virus and trying to restart their economies. OPEC+ also pledged production cuts, in effect since May 1, and several countries led by Saudi Arabia have pledged further production cuts from June onwards.
"Producers are significantly throttling back output and, with demand increasing, the market is on a slow path towards recovery," Rystad Energy senior oil markets analyst Paola Rodriguez Masiu told CNBC.
But, with storage tanks almost full and the fragile recovery in demand shattered by some countries reporting a second wave of virus cases, Masiu struck a less positive note.
"Faced with meager demand and unattractive low prices, production curtailments came faster and deeper than initially anticipated," he added.
(Source:Investing.com – Stock Market Quotes & Financial News)