Oil Down Over Stronger Dollar, Weak U.S. Economic Data and Surging COVID-19 Cases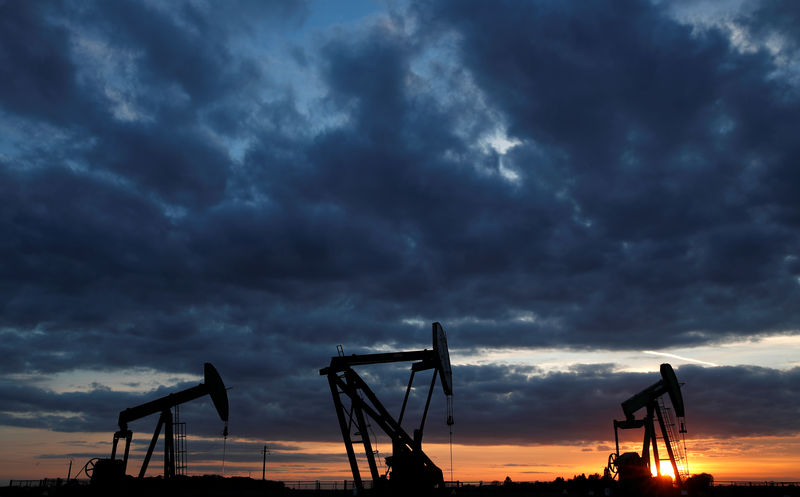 -Oil was down on Monday morning in Asia, after seeing its biggest slump in almost four weeks on a combination of a stronger dollar, weak U.S. economic data and the ever-surging number of global COVID-19 cases.
Brent oil futures were down 0.55% to $54.54 by 8:33 PM ET (1:33 AM GMT). WTI futures slid 1.03% to $51.87 and rolled over to the Mar 21 contract on Jan 17. Both Brent and WTI futures remained above the $50 mark, however.
Friday's disappointing U.S. data saw futures in New York tumble up to 2.3% on the same day. The data showed that core retail sales contracted 1.4% month-on-month in December, larger than the 0.1% contraction in forecasts prepared by Investing.com and the 1.3% contraction recorded in November.
The data also showed that the Producer Price Index (PPI) grew 0.3% month-on-month in December, while retail sales contracted 0.7% month-on-month in December.
The data demonstrated the challenges facing the U.S. economic recovery from COVID-19, and increased worries about weak fuel demand. Also adding to those worries is the ever-growing number of global COVID-19 cases, with the number close to 95 million as of Jan. 18, according to Johns Hopkins University data. The U.K has closed its travel corridors globally due to the spike in cases, while the number of deaths in the U.S. could reach 400,000 before President-elect Joe Biden's inauguration on Wednesday.
A strengthening dollar over the past few days also capped gains for the black liquid, as it is priced in the U.S. currency. The dollar was slightly up on Monday.
Despite the above, oil prices still saw modest gains during the previous week, thanks in part to a rebalancing of commodity indexes and the promise of more U.S. stimulus measures. However, the $1.9 trillion relief package unveiled by Biden during the previous week includes initiatives opposed by many Republicans and could lead to a drawn-out legislative battle in the Senate.
Meanwhile, Libya's oil output decreased about 200,000 barrels a day after a leaking pipeline was closed. The incident underscores the difficulties faced by the country in maintaining its production following a civil war that lasted almost ten years.
(Source:Investing.com – Stock Market Quotes & Financial News)