Oil Declines With Broader Rout Overshadowing U.S. Stockpile Drop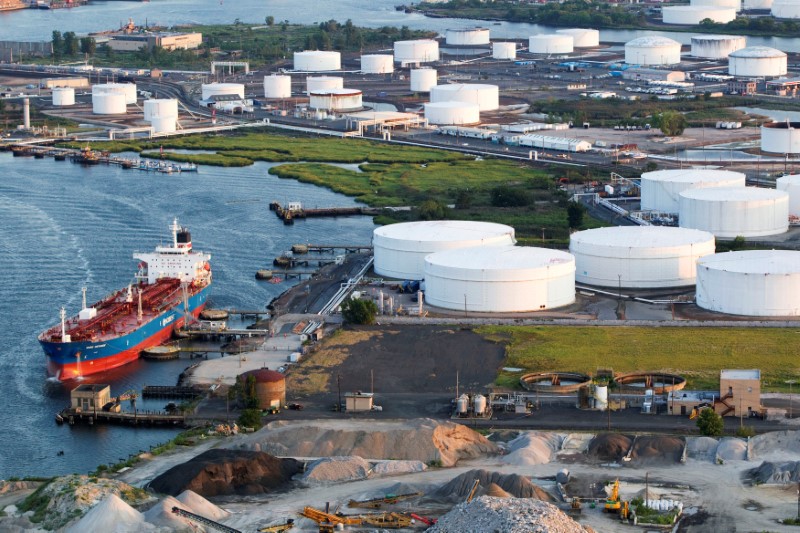 Oil declined following a slide in broader financial markets, even after the biggest draw in U.S. crude stockpiles in six months.
Futures in New York slid 0.7% as negative sentiment rippled through markets after the Federal Reserve indicated that the central bank was nowhere near exiting massive support for the economy. A stronger dollar also reduced the appeal of commodities like oil priced in the U.S. currency. The bearish tone overshadowed an almost 10-million barrel decline in American crude stockpiles and shrinking inventories at the key storage hub of Cushing.
There are also signs that the Covid-19 outbreak is continuing to crimp fuel consumption. China's flight and road travel has declined ahead of the Lunar New Year, which typically sees a seasonal boost to fuel consumption, while traffic in Los Angeles slumped over the past month.
Oil has surged almost 50% since the end of October but the rally has faltered as a resurgent virus leads to more restrictions in some countries. However, while the demand recovery will be uneven and take more time, supply is shrinking much faster and Brent crude prices may rise past $70 a barrel by the end of this year, according to JPMorgan Chase & Co.
"Fear of a virus resurgence in China is creeping in ahead of the nation's biggest holiday," said Will Sungchil Yun, a senior commodities analyst at VI Investment Corp. "Broader financial market pessimism is also feeding into nervousness, with the Fed not giving a confident signal on the U.S. economy."
While U.S. crude stockpiles fell for the sixth time in seven weeks, gasoline inventories increased by about 2.5 million barrels, according to government data. That's almost double the median estimated gain in a Bloomberg survey.
Oil's futures curve, however, is looking more bullish after Saudi Arabia announced it would unilaterally cut output in February and March. Prompt timespreads for the U.S. benchmark and global Brent are firming in backwardation — a structure where near-dated contracts are more expensive than later-dated ones — indicating shrinking supplies.
(Source:Investing.com – Stock Market Quotes & Financial News)