European Stocks Higher Ahead of U.S. Election; BNP Paribas Helps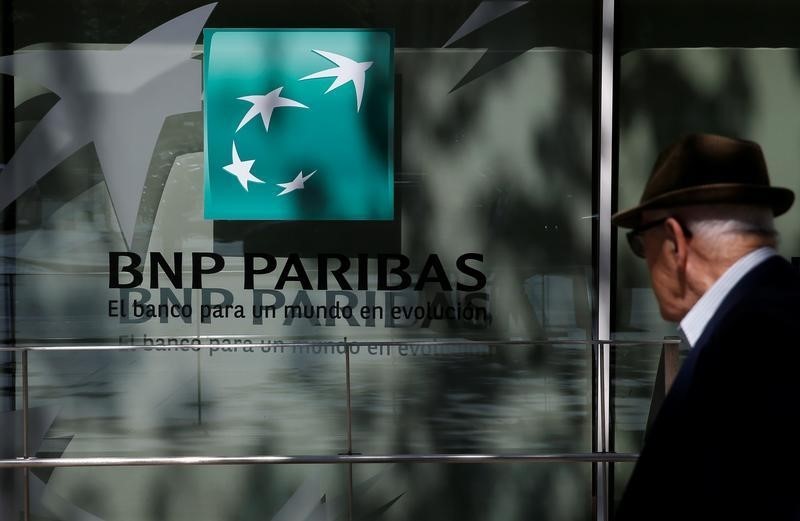 -European stock markets pushed higher Tuesday, helped by some positive corporate news as well as investors looking for a more predictable U.S. political climate as the contentious presidential election campaign comes to an end.
At 4:10 AM ET (0910 GMT), the DAX in Germany traded 0.6% higher, the CAC 40 in France rose 0.8%, while the U.K.'s FTSE index climbed 1%.
The earnings season in Europe continued apace Tuesday, with BNP Paribas (OTC:BNPQY) leading the way. Its stock rose 5.6% after the French bank beat market expectations on Tuesday on the back of a solid performance in its investment banking unit.
Additionally, IWG (LON:IWG) stock rose 7.2% after the U.K.-based office space provider reported an improvement in sales activity after being hit hard by the pandemic causing many companies to implement work-from-home policies.
Hugo Boss (DE:BOSSn) stock rose 2.8% after the German retailer reported a profit in the third quarter, as cost-cutting offset a decline in sales.
On the flip side, Bayer (OTC:BAYRY) stock fell 1.3% after the pharmaceutical giant took impairment charges of 9.25 billion euros ($10.79 billion) and said that it would have to pay even more to settle claims that its Roundup weedkiller causes cancer.
Still, most attention will be on the U.S. presidential election, to decide whether President Donald Trump or Democratic rival Joe Biden will occupy the White House for the next four years. The latest surveys suggest Biden has a substantial lead nationally, but the polling in several of the key swing states looks a lot closer.
Investors are looking for clarity after a contentious campaign. However, a winner may not be declared for several days, owing to mail-in vote counting. And that declaration might still be contested in court.
Meanwhile, the French government is set to reimpose an evening curfew on Paris, to tackle worsening Covid-19 figures. European leaders are desperately trying to halt the surge in the virus before the Christmas holiday season. The U.K., France, Italy and Germany, among others, have introduced partial shutdowns in the last few days.
Aside from the U.S. political developments, investors are braced for an eventful week with central bank meetings by the Federal Reserve and Bank of England, as well as the release of U.S. jobs data for October.
Oil prices edged higher Tuesday, helped by Russian Energy Minister Alexander Novak meeting with the top managers of Russian oil companies to discuss a possible rolling over of oil output restrictions into 2021.
The Organization of the Petroleum Exporting Countries and allies, including Russia, are due to increase supply by two million barrels per day in January, but are now under pressure to look at this decision due to the weak nature of the crude market.
U.S. crude futures traded 0.5% higher at $36.98 a barrel, while the international benchmark Brent contract rose 0.3% to $39.07.
Elsewhere, gold futures were flat to $1,892.50/oz, while EUR/USD traded 0.4% higher at 1.1684.
(Source:Investing.com – Stock Market Quotes & Financial News)