Brent Climbs to Four-Month High on Signs of Economic Recovery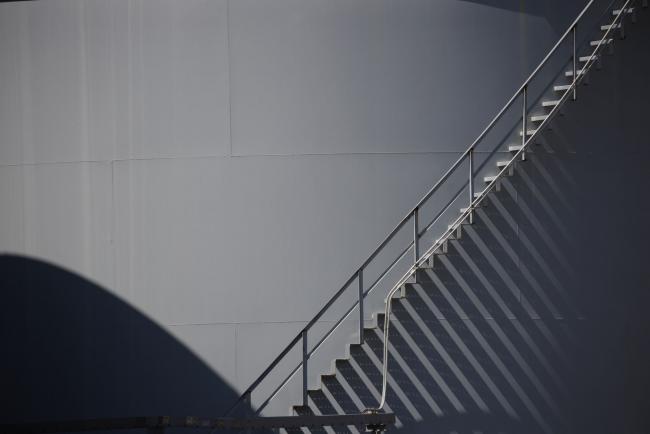 -Oil settled at the highest level since early March in London as indications of an economic recovery from the coronavirus pandemic helped drive a rally in commodities.
Both Brent and West Texas Intermediate crude futures jumped more than 2% during Tuesday's session. European Union leaders agreed on an unprecedented stimulus package to pull their economies out of the worst recession in memory. At the same time, European regulators are eyeing a potential approval of the first Covid-19 vaccine this year, further adding to the positive sentiment.
On the supply side, the industry-funded American Petroleum Institute showed a build in U.S. crude stockpiles of 7.5 million barrels last week, which would be the largest since the week of May 22 if the Energy Information Administration confirms it on Wednesday.
The "truly historic stimulus from the European Union governing body" is a "big positive for the oil market," said John Kilduff, a partner at Again Capital LLC. "That's going to be very supportive of their economies and should translate into a better economic outlook and better fuel demand."
Brent futures climbed toward $45 a barrel for the first time since early March when a meeting between OPEC and its allies broke down acrimoniously and the alliance began a short-lived price war. Since then, prices have recovered but remain range-bound as worldwide virus cases approach 15 million and various U.S. states mull reimposing lockdown measures.
"The idea that things are going to continue to recover, demand is going to push back to pre-pandemic levels and there's going to be enough supply off the market to keep tightening the picture, is where the buying is coming from," said Gene McGillian, vice president of market research at Tradition Energy.
But pandemic-driven demand concerns spurred by the virus aren't yet in the rear-view mirror, challenging prices from posting a stronger breakout rally. Far more people were infected with the novel coronavirus than previously reported in several corners of the U.S., according to data released Tuesday by the Centers for Disease Control and Prevention.
In the New York City metropolitan area, the CDC estimated based on samples collected in March and April that the number of people who contracted the virus could be at least 12 times the number of reported cases.
"We don't have this virus under control in terms of number of cases and yet oil prices are still moving higher," said Stewart Glickman, an energy equity analyst at CFRA Research. "One of two things happens, either the market is anticipating some kind of remedy that's around the corner or folks are going to be disappointed and oil's going to come back for a relapse."
The API also reported a 2 million barrel decline in gasoline stockpiles and a 1.36 million barrel contraction in distillate supplies.
(Source:Bloomberg.com)